Mr David Gill
MB ChB, FRACS
Orthopaedic Surgeon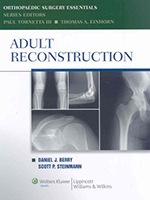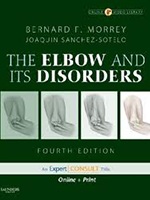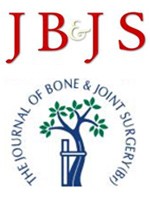 David is published in peer reviewed prestigious medical Journals and Orthopaedic Text Books, he is active in research today is widely read and frequently attends and presents at Orthopaedic Meetings ensuring his skills and knowledge is at the forefront of technology.
Published Papers, Book Chapters and Research
Can national health statistics code injury severity score?
NZMJ 1987:100;661-663
Plaster of paris splintage of the hand, volar or dorsal?
Australian and NZ Journal of Surgery
1994:64;547-550
The Southland Hospital's experience with the Austin Moore
Hemiarthroplasty.
NZMJ 1995:108;173-174
Avulsion of the Ischial Apophysis. A case report of open reduction and internal fixation.
Australian and N Z Journal of Surgery
1996:66;564-565
Limited Wrist Arthrodesis for the Salvage of SLAC Wrist
Journal of Hand Surgery 1997:22-B;461-465
Unreamed rods in open tibial fractures.
Australian and N Z Journal of Surgery
1997:67;869-871
The Prefabrication of a bone graft in a rat model.
Journal of Hand Surgery 1998:23-A;312-321
The Coonrad/Morrey total elbow arthroplasty in patients who have rheumatoid arthritis. 10 – 15 year follow up study
Journal of Bone and Joint Surgery (American)
1999:80-A;327-1335

Click here to download the pdf version

The spiral compression plate for proximal humeral shaft nonunion: a case report and description of a new technique.
Journal of Orthopaedic Trauma
1999:13(2);141-144
Ipsilateral total shoulder and elbow arthroplasties in patients who have rheumatoid arthritis.
Journal of Bone and Joint Surgery (American)
1999:80-A;1128-1137

Click here to download the pdf version

Semi-constrained Total Elbow Arthroplasty – Results.
In – The Elbow and its Disorders. Editor B F Morrey. 2002

The Anteromedial approach for shoulder arthroplasty: The importance of the anterior deltoid.
Journal of Shoulder and Elbow Surgery
2004:13:522-527

Click here to download the pdf version

Total Elbow Arthroplasty for Rheumatoid Arthritis
In – Adult Reconstruction. Editors D Berry and S Steinmann 2007
Recent Presentations: AOA/WA (Australian Orthopaedic Association Meeting) SESA (Shoulder and Elbow Society Australia) NZSES (New Zealand Shoulder & Elbow Society
Neurovascular bundle positions during arthroscopic elbow capsular release. (AOA)
AO Locking Plates for Distal Radius Fractures (AOA)
Proximal humeral locking plate for proximal humeral fractures (AOA)
Arthroscopic capsular release in osteoarthritis of the elbow (SESA 2008)
Mini open Rotator Cuff Repair (SESA 2008)
Reverse Shoulder Arthroplasty outcome at a minimum of 12 months (SESA 2010)
All Arthroscopic Rotator Cuff Repair ultrasound findings after week 6 (AOA)
The position of the coracoid in the rotator interval on MRI (SESA 2012)
The Location of Distal Bicipital groove for Arthroscopy
NZSES Meeting Queenstown 2013
The Location of Distal Bicipital groove for Arthroscopy
AOAWA Meeting 2013
The effect of surgical approach on the occurrence of reoperation after rotator cuff repair AOA Meeting Darwin 2013
Reoperation after biceps tenodesis with interference screw in the suprapectoral position
AOA WA Meeting 2014
Orientation of Greater Tuberosity Facets on MRI and Relevance to Shoulder Arthroscopy – Australian Orthopaedic Association Annual Scientific Meeting Brisbane 2015
Suture Ball Anchors for the Medial Row of Posterosuperior Medium or Larger Rotator Cuff Repairs – Shoulder & Elbow Society of Australia Biennial Closed Conference Darwin 2016
Rotator Cuff repair in "the Beach Chair Position"
Continuing Orthopaedic Education of the AOA Canberra 2017
"Superior Capsular Reconstruction as an alternative surgical treatment for irreparable rotator cuff tears"
Western AustraliaN AOA Conference Bunker Bay 2018
"The Suitability of Glenoid Face referencing for eccentric anchoring base plate peg positioning"
Shoulder & Elbow Society Biennial Closed Conference Perth 2018
Tendon anatomy of the rotator cuff on MRI
Rotator Cuff Registry
You will need the Adobe Reader to view and print the above documents.